Diploma works student won awards at Förbundet Unga Forskare's exhibition for young scientists
Noa Vikman did his diploma project at Applied Physics - Materials- and Nano Physics in Kista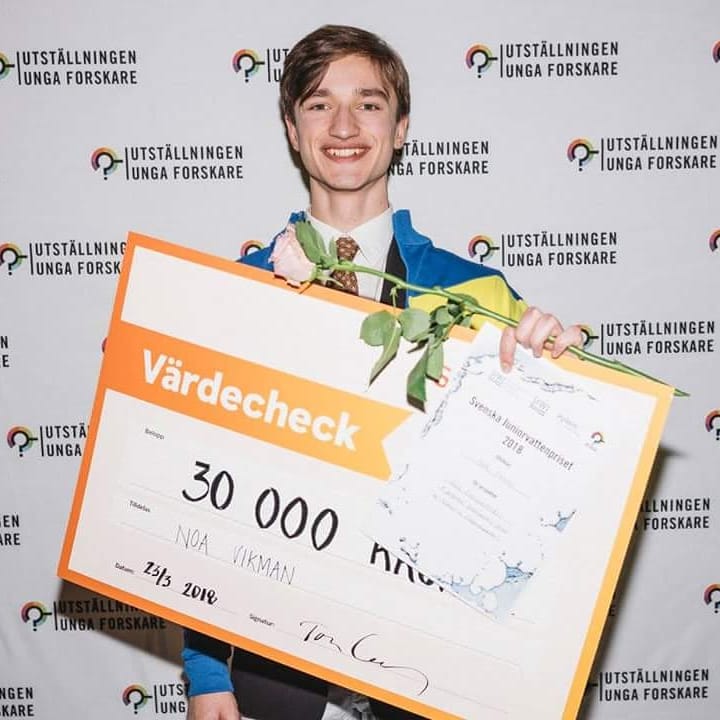 Published Sep 26, 2018
During the last year Noa Vikman has been doing his diploma project at the research unit Materials and Nano Physics in Kista. In his work he developed a novel fabrication method for surface engineered gold nanoparticles that can sense arsenic in groundwater
The project later led Noa to compete in Förbundet Unga Forskare's exhibition for young scientists. At the exhibition he won several awards, including a trip this August to compete in the China Adolescents Science & Technology Innovation Contest, as well as the Swedish Junior water Prize.
During his work in KTH, Noa was guided by Joydeep Dutta and Abdusalam Uheida. They helped him develop his idea within Nanotechnology and instructed him on how to work safely in the laboratory.
- I am extremely thankful for the opportunities that the department provided me with. I have met new people, gained inspiration and learned so much, says Noa about his time at Materials- and Nano Physics.